International Navigator visits Dungarvan
5th August 2021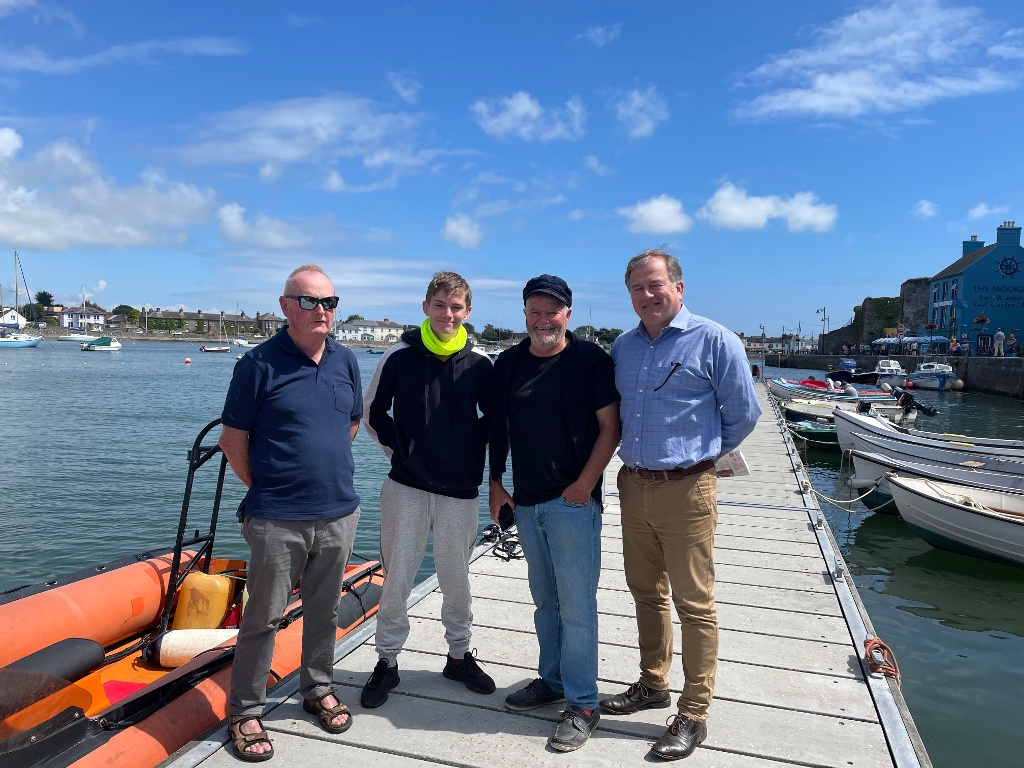 Recently Photographed are Eamonn Spratt with fellow Dungarvan man Austin Flynn Dungarvan Harbour Sailing Club welcoming on shore Enda O'Coineen Irish Sailor / Navigator and his son Cormac.

Enda was the first Irishman in history to circumnavigate the world on a solo sailing boat.

In fact, in 1985 Enda carried out the first West East Atlantic crossing in an inflatable vessel his 15 ft rib named "The Kilcullen" from Halifax in Nova Scotia, Canada to Dunmore East, Co Waterford over 28 days. The same boat that Enda and Cormac arrived into Dungarvan today.